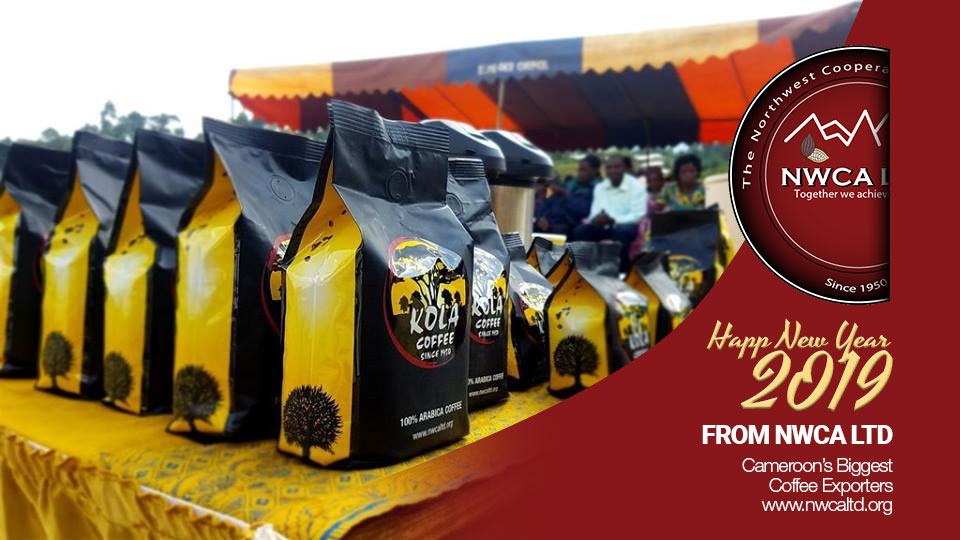 Helping NWCA serve a larger market.
Our Paths crossed with NWCA in 2014 when they were looking for Strategic Partners to accompany them on a journey to revitalize their Corporate Brand. We've worked together ever since to emphasize their positioning as the biggest Exporters of Arabica Coffee in Cameroon, the largest cooperative of Farmers transforming over 250,000 lives.
The North West Cooperative Association Ltd commonly known by its acronym NWCA is a peasant farmer-organization founded in 1950 comprising of over 35,000 members situated all over the North West Region of Cameroon.
We deployed our Branding team to work with NWCA on a wide range of projects including Designs for different print and Digital Media. We also worked with them to deploy a simple yet powerful website aimed at showcasing their Strengths and boosting their Kola Coffee Market in the United states.
We continue to accompany NWCA as their main Consultants on everything IT and the team behind their every branding effort.